by Ajay Singh, Jul 23, 2020
I've been using WordPress for almost a decade now and this is the first time I encounter this error when I try to reply to a comment in the dashboard.
The error it shows is as below:
There has been a critical error on your website.Learn more about debugging in WordPress.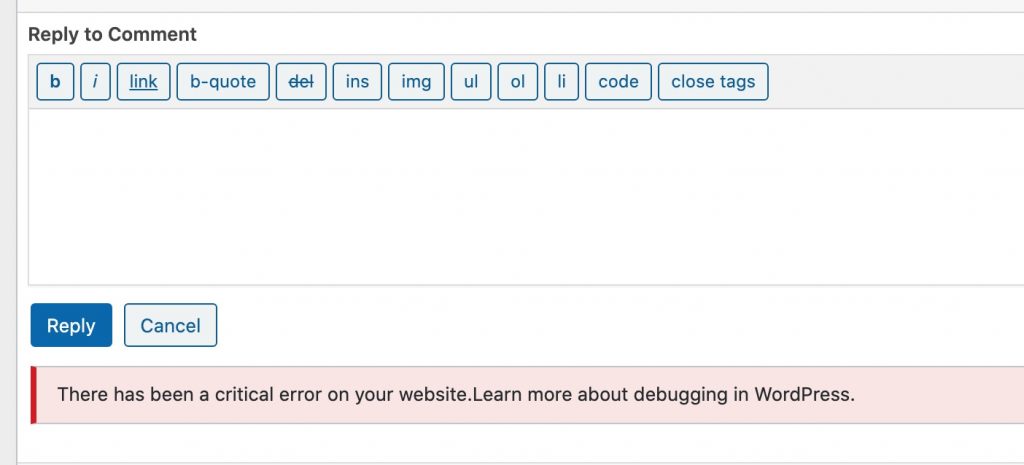 It didn't take me even a sec to figure out what the problem is and how to fix it without digging it further.
The Solution
Jetpack and/or Akismet plugins has/have been causing problem. I disabled both plugins and problem was resolved.
I'm yet to dig down further to pin point exact cause of this issue but these fucking two WordPress plugins are always pain in the ass.